Black boxes. Those mysterious entities of which the knowns are made visible on a strictly limited basis. You know. The need to know basis. The guzzintahs (inputs – what goes in) and the guzzoutahs (outputs – what goes out) might be evident, but the inner workings? Good luck with that.
I'm no stranger to depression.  Good gravy, that's an understatement.  I'm the queen of understatements.
I've recently experienced new-to-me forms to which the only explanation I can muster is the tangled cocktail of hormones clashing within my body, wherever it is that they wage war.  Probably some minuscule region in my big giant convoluted and messy brain.  I dunno.  The 'm' word surfaces.  It's probably the culprit.  Most likely.  But what do I know?
I will say, this latest bout was short-lived, and THANK GOD FOR THAT, because it was a whole new level of numbness and confinement that I'd never before experienced.  In a way, if I'd had the capability for emotion beyond numbness, I'd have been terrified.  Terrified because I could see clearly that I was absolutely stuck in a place that had no way in and no way out.  I didn't know how I got there.  I didn't know how I could get out of there.  I was just there.  Stuck.  In a box.  Stuck in a black box.  Stuck with no will for anything.  Living?  Sure.  Fine.  Whatever.  Existing?  Sure.  Fine.  Whatever.  Dying?  Sure.  Fine.  Whatever.
While I was there, I was at least able to battle myself with self-talk.  It went like this: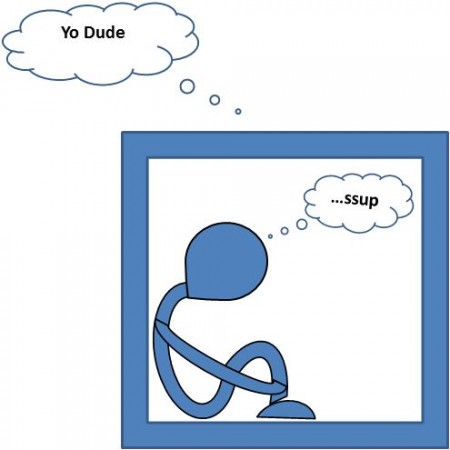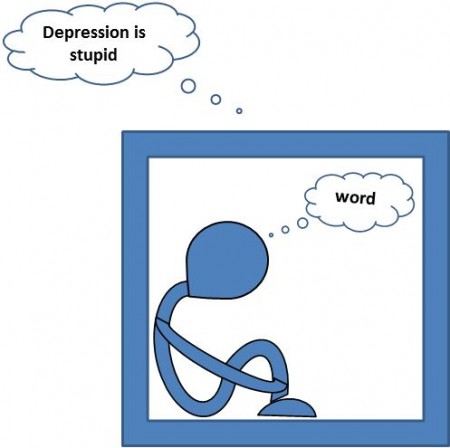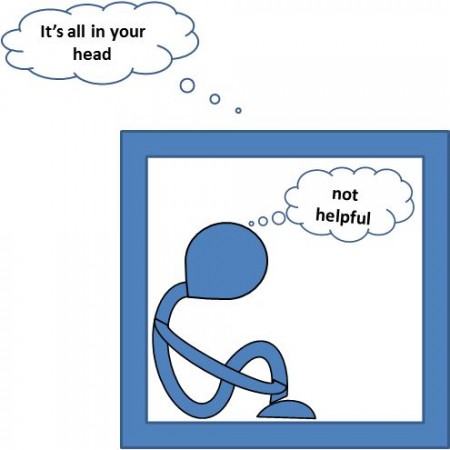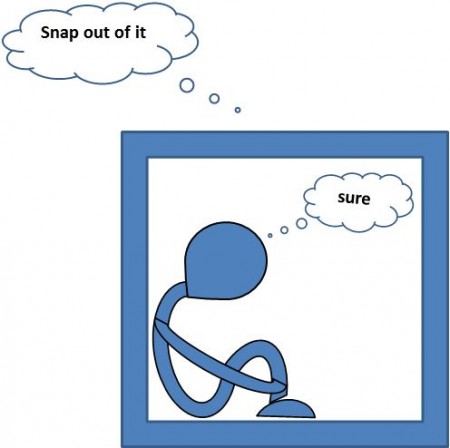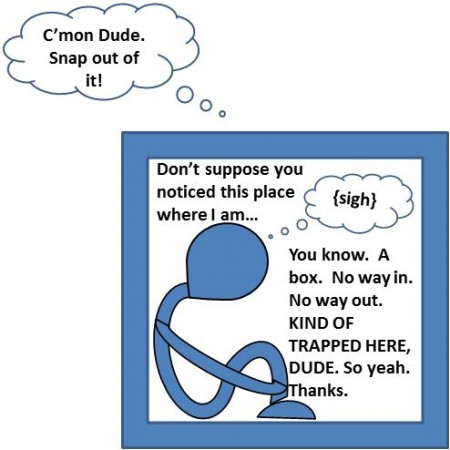 I did snap out of it later that afternoon.  Maybe the tides changed with the latest hot flash.  Who knows.  I'm left with mixed yearnings.  I want to be helpful to someone, anyone, with the experiential knowledge that I have.  If someone else at least knows that they are understood, even if there's little to no explanation for the given emotional state, it gives a sense of comfort and hope.  I'm generalizing based on my own perceptions, of course.  The conflicting yearning is one that wants to distance myself as far as possible from things of this nature.  This is not a pleasant place to be. Or to think about.  Ever.
I'm calling a truce and settling for the moment with a blog post.  I seldom have the energy to actually polish my thoughts, so I throw this out as a placeholder and maybe one day I'll revisit it.  Or not.